Dear campus community,
We write to you today with an update on the Everbridge Application. We now offer three exciting additional features to the application for on-campus use. The Everbridge App is the platform used to send RICE ALERT emergency notifications and the best way to receive them (faster than text and email). In the bottom right corner of the app, you will see an icon where these additional functions are located (see the example image below):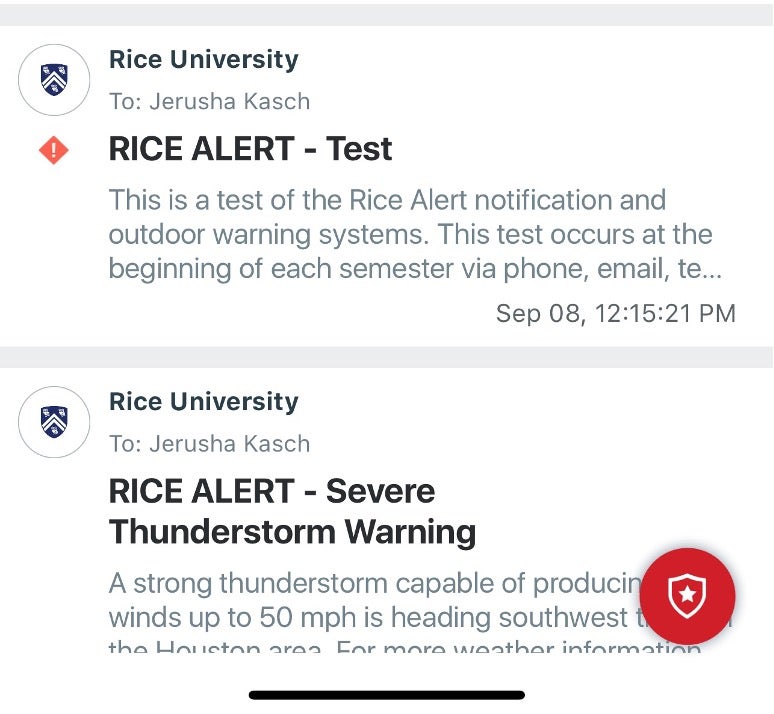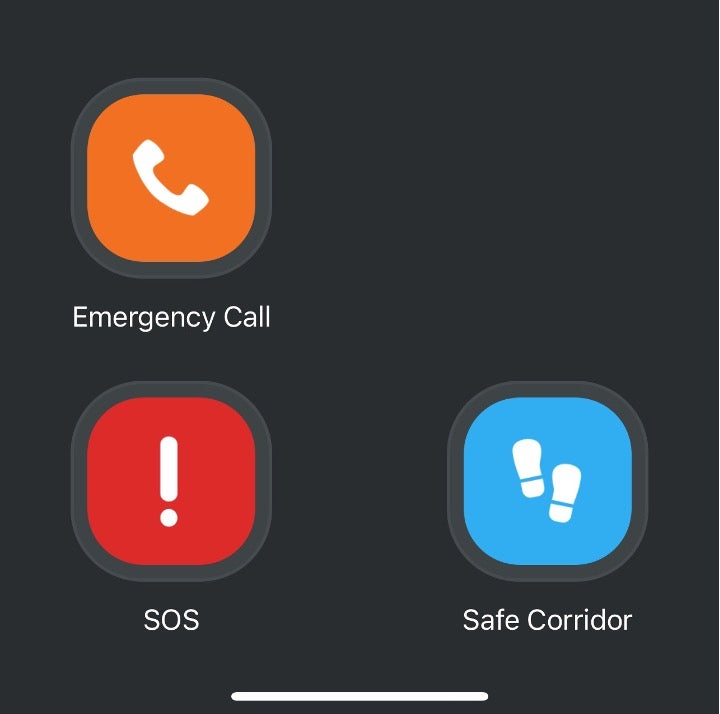 Emergency Call

When using the emergency call function on the app, the user can call directly to RUPD dispatch without having to look up or remember the phone number.

Safe Corridor

The Safe Corridor feature is designed as a virtual assistant when walking around campus. A user will select a pin code to input into the app during a set period of time. If the user fails to key in the code during the set period of time, the app auto-notifies RUPD of the name, phone number, and last known location of the user.

SOS

The SOS feature, when activated, will record audio and video on your cellular device while simultaneously uploading the live stream/recording to RUPD. As a safety feature, after activation, the app will return to the home screen to hide that the SOS feature has been activated.
To learn more about these new features, please review this video which demonstrates the use of the safety functions:https://www.youtube.com/watch?v=l3TX3ZuPdLI
Downloading the Everbridge App is voluntary. Information about RICE ALERT and Directions on downloading the app are located on emergency.rice.edu, along with instructions. The app is available in both Google Play and the Apple App Store. If you plan to use the SOS or Safe Corridor function, we highly recommend setting your app to "share your location all the time," or you will be stopped and prompted to share your location in the event of an emergency which could result in slowing down an emergency call to RUPD.
These features are only for use while on campus. You should continue to call 911 for emergencies when off campus or not on Rice property.
Rice Crisis Management and RUPD have worked closely together to bring these features to campus. If you have any questions, please contact Rice Crisis Management at cmt@rice.edu or RUPD at rupd@rice.edu.
Rice University Police and Rice Crisis Management